becomes negative. CR3011 is offered in SOT23-5L package.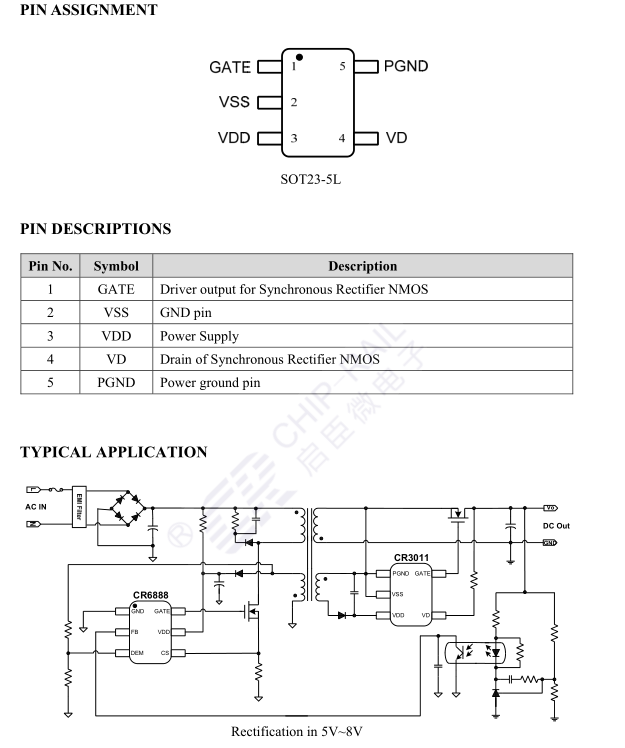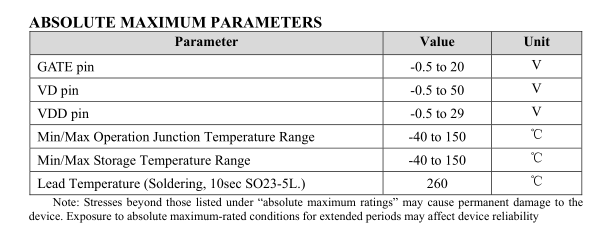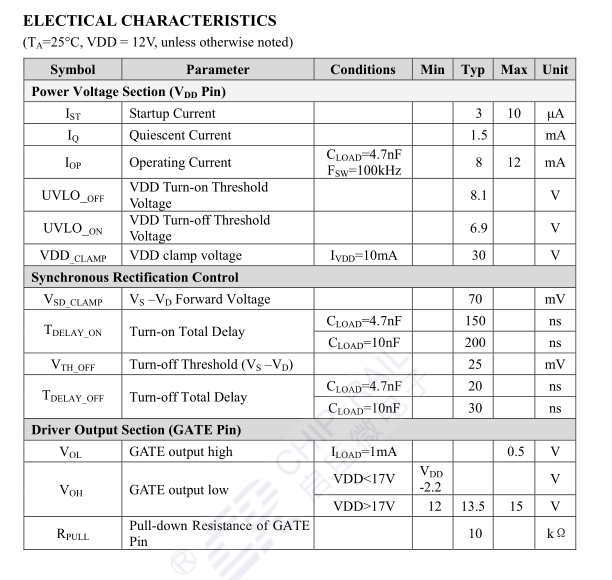 CR3011OPERATION DESCRIPTION
CR3011 is a high performance Synchronous Rectifier controller for isolated flyback
Synchronous Rectifier applications. CR3011 is designed to be suitable for converters working in
discontinuous conduction mode (DCM)、continuous conduction mode (CCM) and quasi-resonant
mode (QRM). A low voltage drop N-channel MOSFET is controlled by CR3011 to emulate the
traditional diode rectifier at the secondary side of flyback converter, which can improve the power
delivery efficiency and reduce heat dissipation effectively.
CR3011Under-Voltage Lockout (UVLO)
When VDD is below UVLO_ OFF threshold, the GATE output is pulled low by an internal
resistor and never turned on before the VDD exceeds the startup voltage. When VDD rises above
UVLO_ OFF , the IC wakes up from under voltage lock out state and enter normal operation. When
VDD drops below UVLO_ ON , the IC enters under voltage lock out state again. In addition, there is
a hysteresis window(1.2V) between UVLO_ OFF which make system work reliably.
CR3011Synchronous Rectification Control
As shown in figure 1, when the synchronous MOSFET is conducting, current will flow
through its body diode which generates a negative V DS across it. Because this body diode voltage
drop (<-500mV) is much smaller than the turn on threshold of the control circuitry (-70mV),
which will then pull the gate driver voltage high to turn on the synchronous MOSFET after about